Jackson Township Fire Department Safety Awareness
Instant Weather Doppler Map with User Selected Overlays
Click top right legend "Radar, lightning" to choose a different overlay result.
Some Weather Reminders for Residents to Remember
Severe Weather Watch: This means conditions are favorable for the development of severe weather in and around the watch area.
Severe Weather Warning: This means that severe weather is occurring or is expected to impact the warned area.
Actions to take:
Stay calm
Be aware of changing weather conditions
Don't be afraid to take cover early
If a Tornado Warning is issued for your area or you witness a tornado:
Seek shelter in the lowest level of your home, below ground such as in a basement is usually best.
If in a mobile home have an action plan; such as evacuating to a neighbor's house or consider a storm shelter or place of safety and ensure the family is aware of its location.
Actions to take to be ready for severe weather:
Have a plan and practice it with your family, also make friends aware of your shelter location should you become trapped in your shelter by debris.
Have your shelter stocked with some food, water, flashlights, and a portable radio or weather alert radio to stay informed of conditions.
Consider purchasing a cell phone battery pack to ensure phones will have charge when needed during an event.
Educate yourself and your family, consider taking offered weather spotter classes, and research www.noaa.gov to better understand what to look for and other common risks associated with severe weather.
If you see severe weather happening and it is safe to do so report it to the authorities by calling 911, otherwise call from within your place of shelter and safety.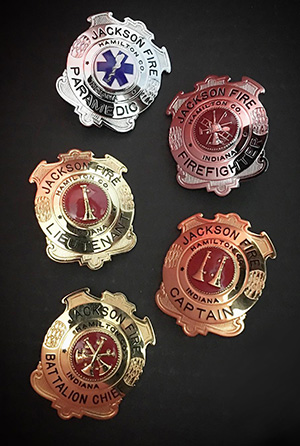 Mailing Address
Jackson Township Fire Department
508 West Main Street
Arcadia, IN 46030-0552

Phone Numbers
Station Office: 317-984-3443
Station Fax: 470-748-6938
Emergency Numbers
Any Emergency: Dial 911
Sheriff's Office: 317-773-1872
Crime Stoppers of IN: 800-222-8477