Jackson Township Fire Department Apparatus
A firefighting apparatus describes any vehicle that has been customized for use during firefighting operations. These vehicles are highly customized depending on their needs and the duty they will be performing. These duties can include firefighting and emergency medical services. Station 355's fleet of apparatus are highly equipped and ready to respond at a moment's notice.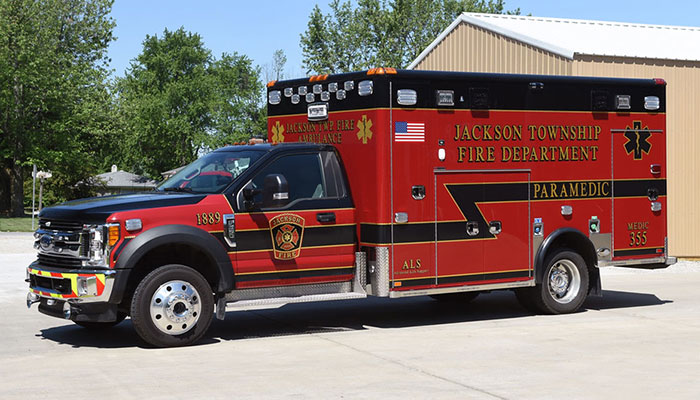 Medic 355 – The newest addition to our fleet, is a 2017 Ford F-550/Horton EV-400 4×4 ALS Ambulance. Emergency Medical Services (EMS) vehicles are used by our EMTs and Paramedics to respond to medical calls, as well as other incidents where an ambulance or medic unit is required.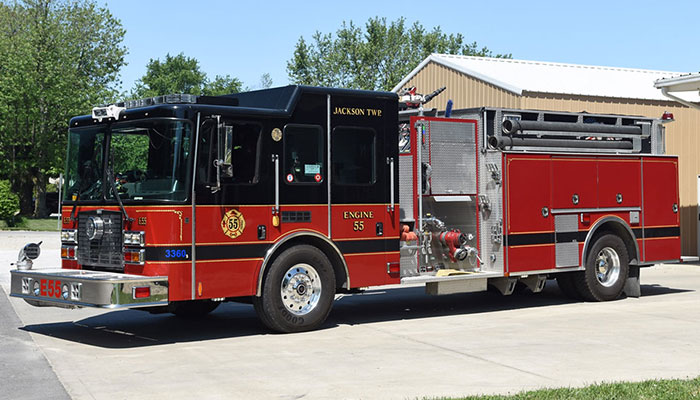 Engine 355 – 2010 HME 1871/McGinley Pumper – 1250gpm/1250gal/20gal B Foam. The engine's primary function is to suppress fires. The Station 355 fire engine is also responsible for medical calls, motor vehicle accidents, rescues, hazardous materials responses, and other incidents.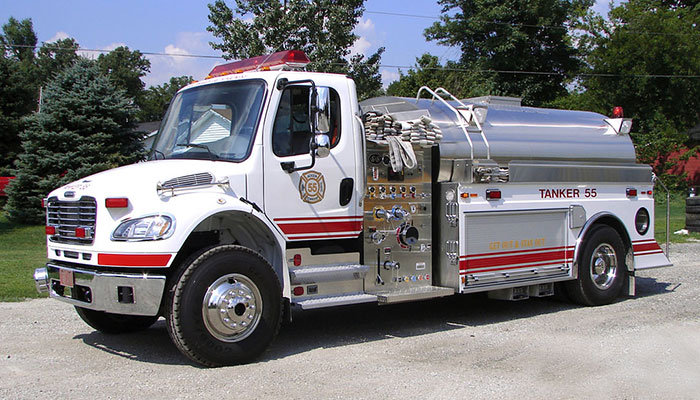 Tanker 355 – 2007 Freightliner M2/S&S (#6692) – 1250gpm/2100gal. Mobile water supply apparatus is better known as "tankers" or "tenders" designed primarily for transporting (pickup, transporting, and delivering) water to fire emergency scenes to be applied by other vehicles or pumping equipment.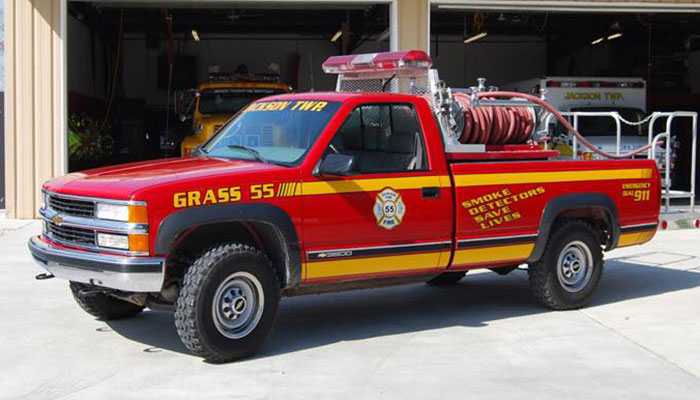 Grass 355 – 1999 Chevy Silverado Grass Truck. A brush truck is a small, lightweight vehicle that is commonly four-wheel drive and is able to get off-road and fight fires where larger firefighting equipment cannot go. A brush truck has a water tank and a pump as well as other firefighting tools such as axes, chainsaws, and rakes.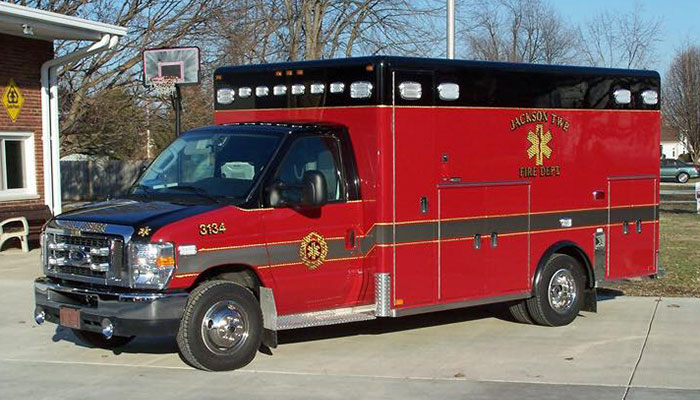 Medic 356 – 2011 Ford E-450/Horton Ambulance. The Jackson Township apparatus is staffed with Firefighters – Paramedics. The paramedic rescue carries both ALS and BLS equipment providing emergency medical care. The paramedics are able to supply immediate life-saving measures and transport patients to the appropriate facilities.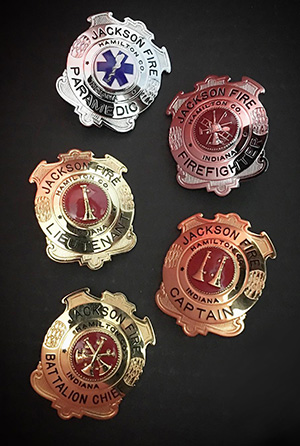 Mailing Address
Jackson Township Fire Department
508 West Main Street
Arcadia, IN 46030-0552

Phone Numbers
Station Office: 317-984-3443
Station Fax: 470-748-6938
Emergency Numbers
Any Emergency: Dial 911
Sheriff's Office: 317-773-1872
Crime Stoppers of IN: 800-222-8477